My Reviews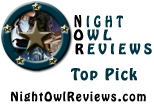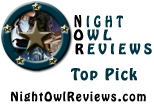 5 HEARTS FOR HAWKE'S PURR-FECT MATE SHIFTERS & DEMONS 5 HEARTS FOR CYBORG DOMS:FANE Floggers' Holiday Sale
. 4.5 Stars You Gotta Read Reviews
http://www.darkdivasreviews.com/?p=7141
Excellent Review from Joyfully Reviewed
This intensely emotional romance will steal your heart. Lord and Master delves deeply into the relationship between a Master and his submissive – when it's safe and consensual and when it's not. Reynold's love for David is unshakable once the cobwebs and shadows are removed. They go to hell and back to prove their love. The layered plotline moves like clockwork with heightened drama and suspense at just the appropriate time. Readers who enjoy historical with a different flavor are sure to love Lord and Master.
You Gotta Read Reviews
:

Coming out was never so hot.....Gabrielle.
yougottareadreviews.blogspot.com/2011/11/review-time-to-live-by-hc-brown.html#comment-form
Black Raven Reviews: The writing itself was fantastic! The visualizations were engaging. I was drawn into the scene and felt as if I was in the room with the characters. I would certainly recommend this as a fun read to others. blackravensreviews.com/?p=7774#respond
PURR-FECT SEDUCTION
FORBIDDEN LOVE
4 HEARTS - NASH & PAUL 5 KISSES FOR BURN
5 KISSES FOR FLOGGERS' HOLIDAY SALE 4 CARDS THE PAGAN AND THE PEN 4 CARDS THE PAGAN AND THE PEN
WHIPPED CREAM REVIEWS
5 KISSES FOR BITE HERE 5 KISSES BITE HERE TOO 5 HEARTS FOR BURN 4 CHERRIES RED ROSES & SHATTERED GLASS